Orange Turmeric Sparkling Immunity Drink
12 Pack
Sale Price
$35.99
Regular Price
Save $-35.99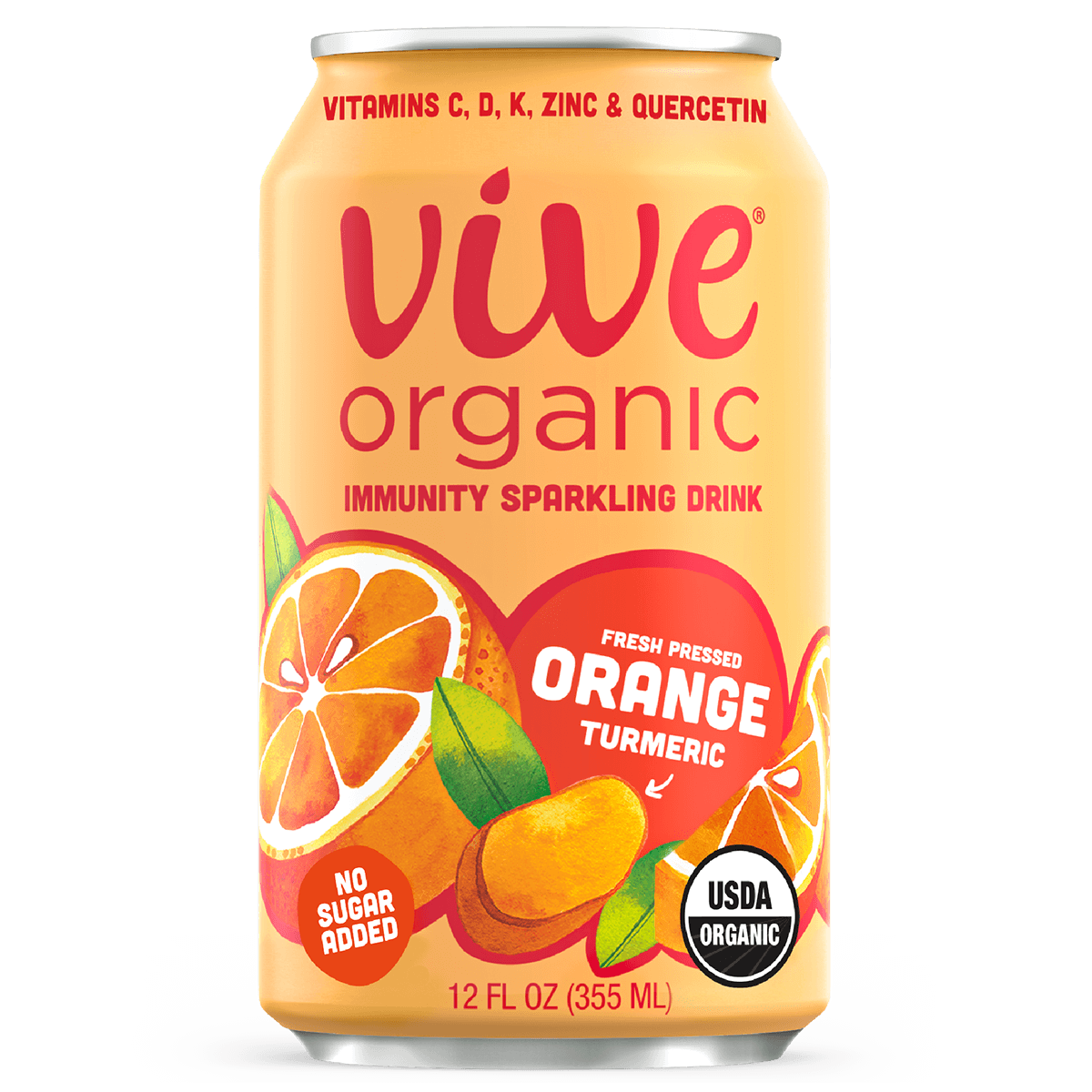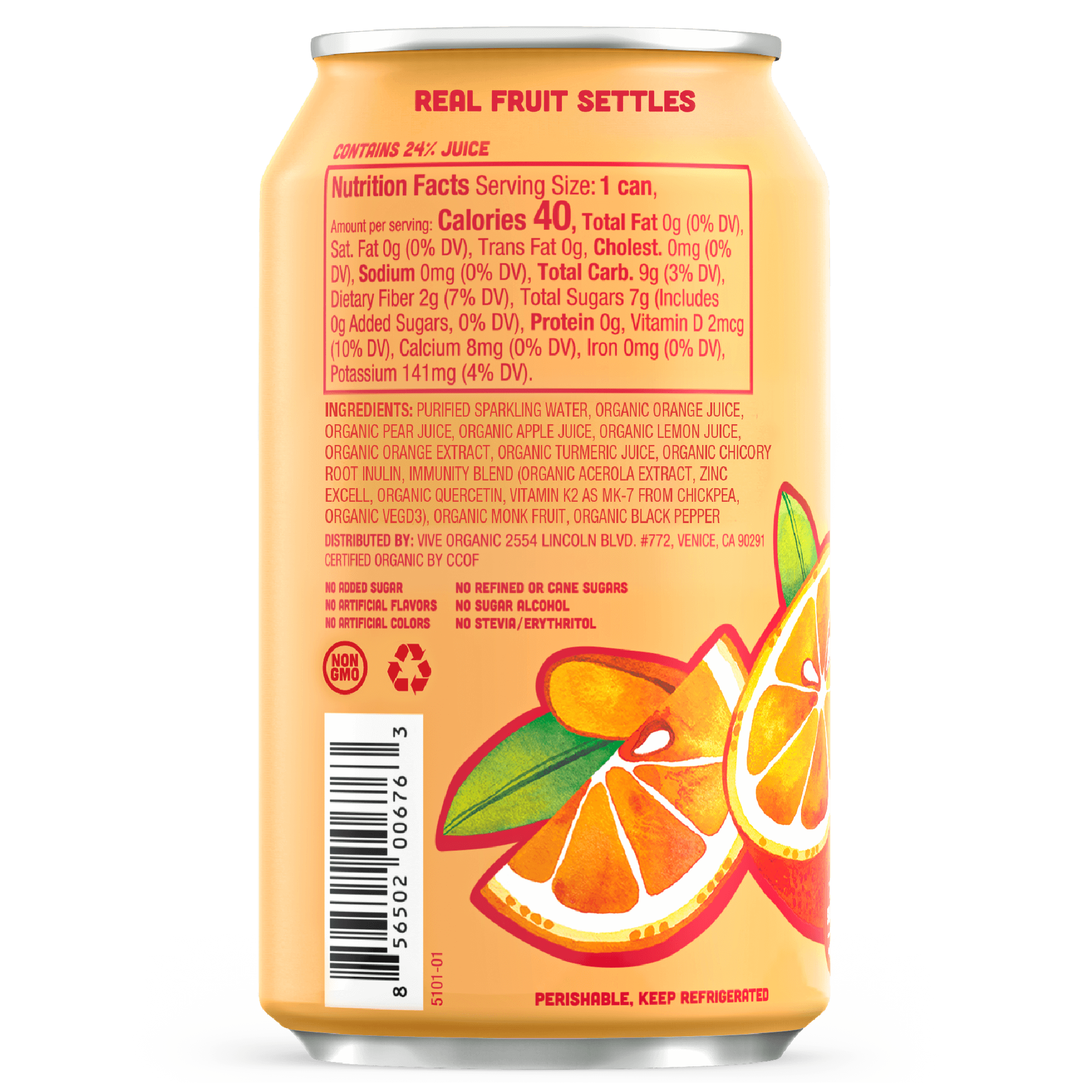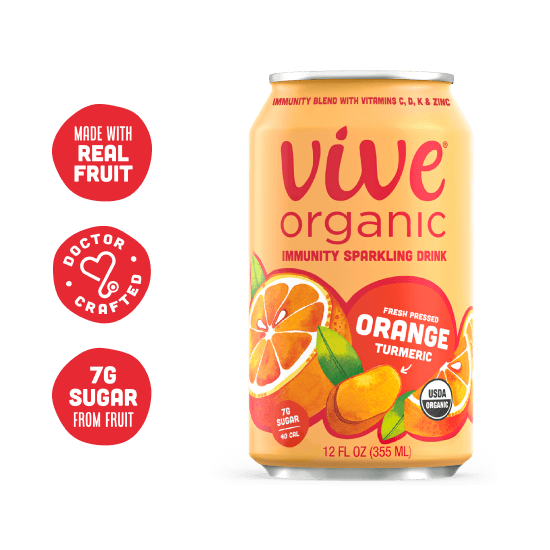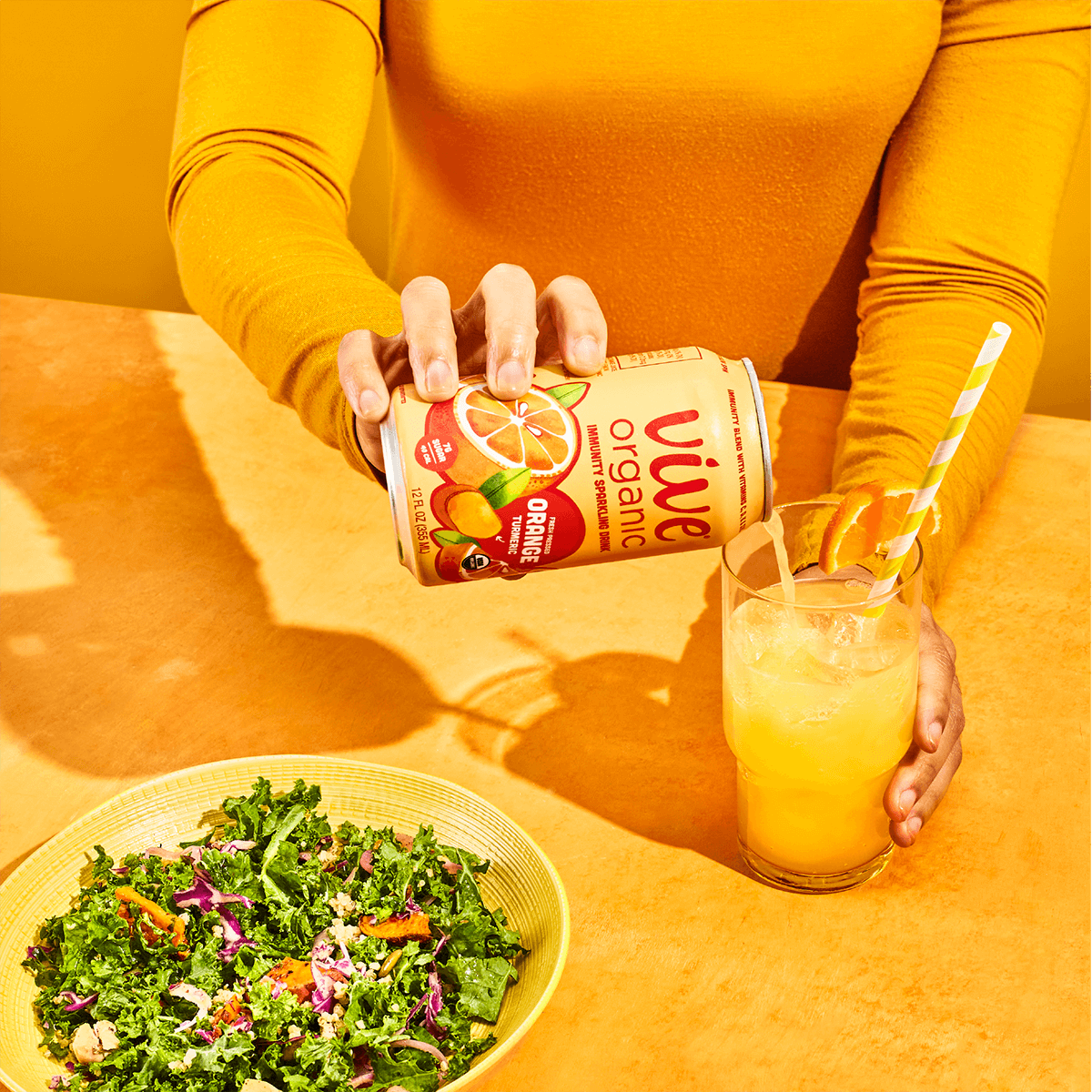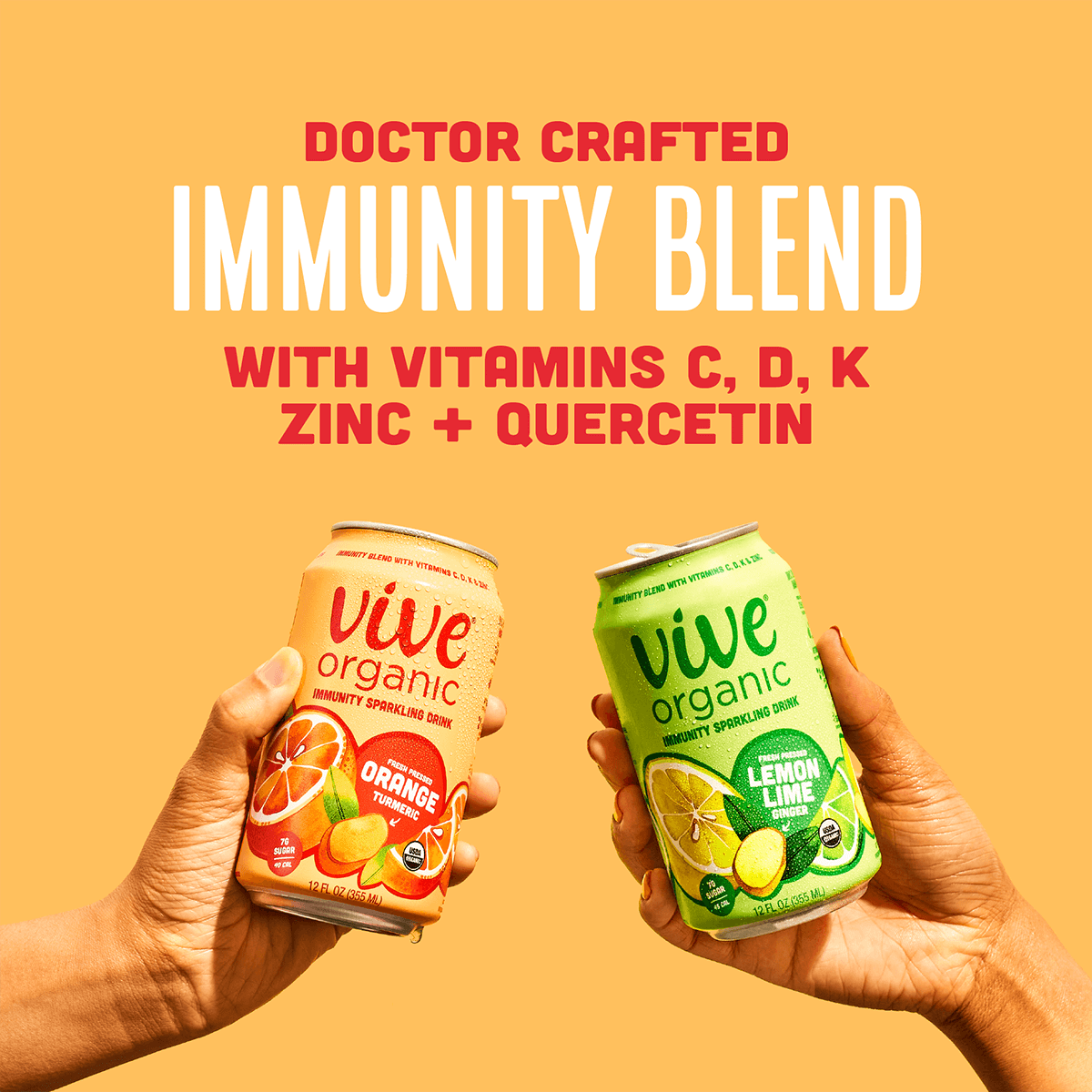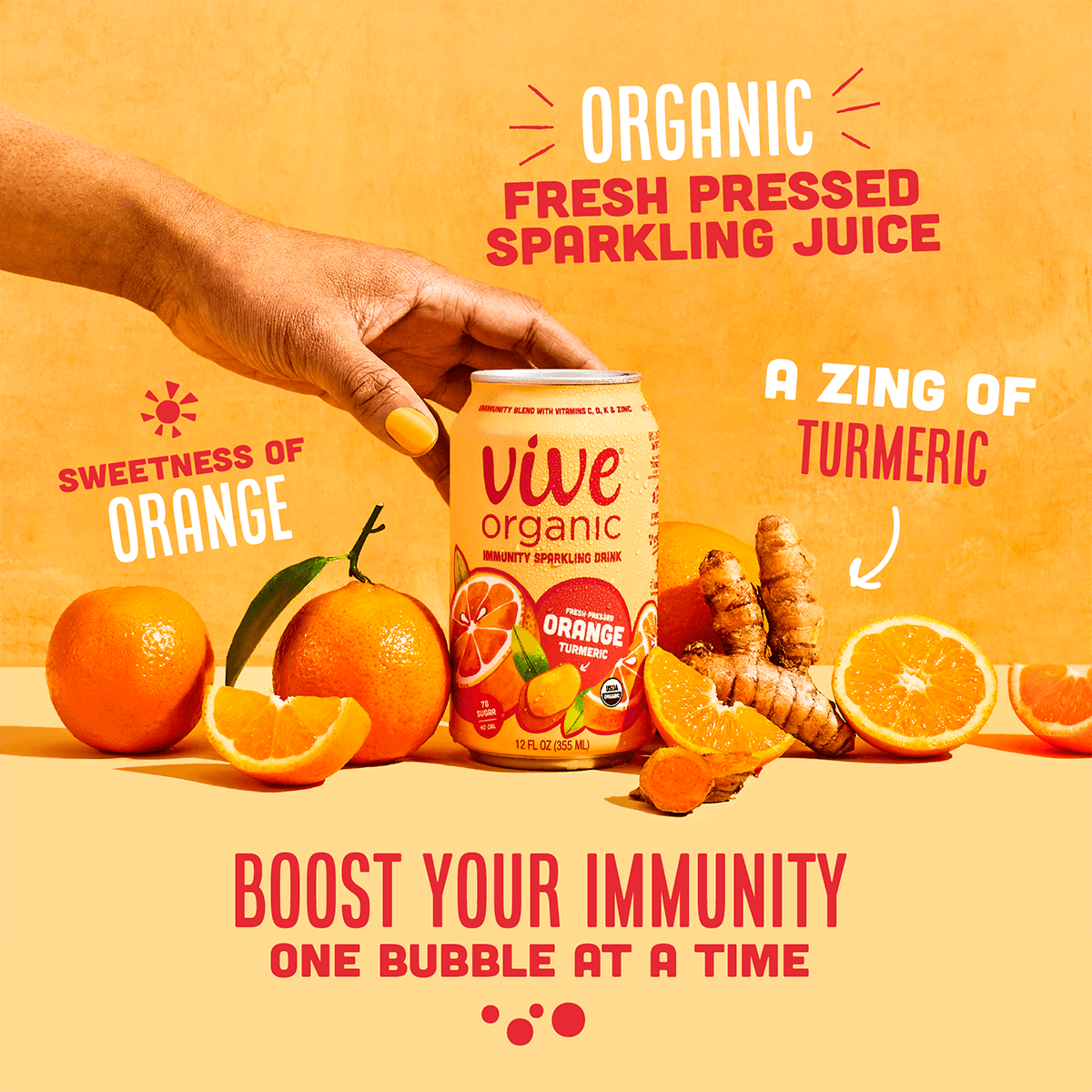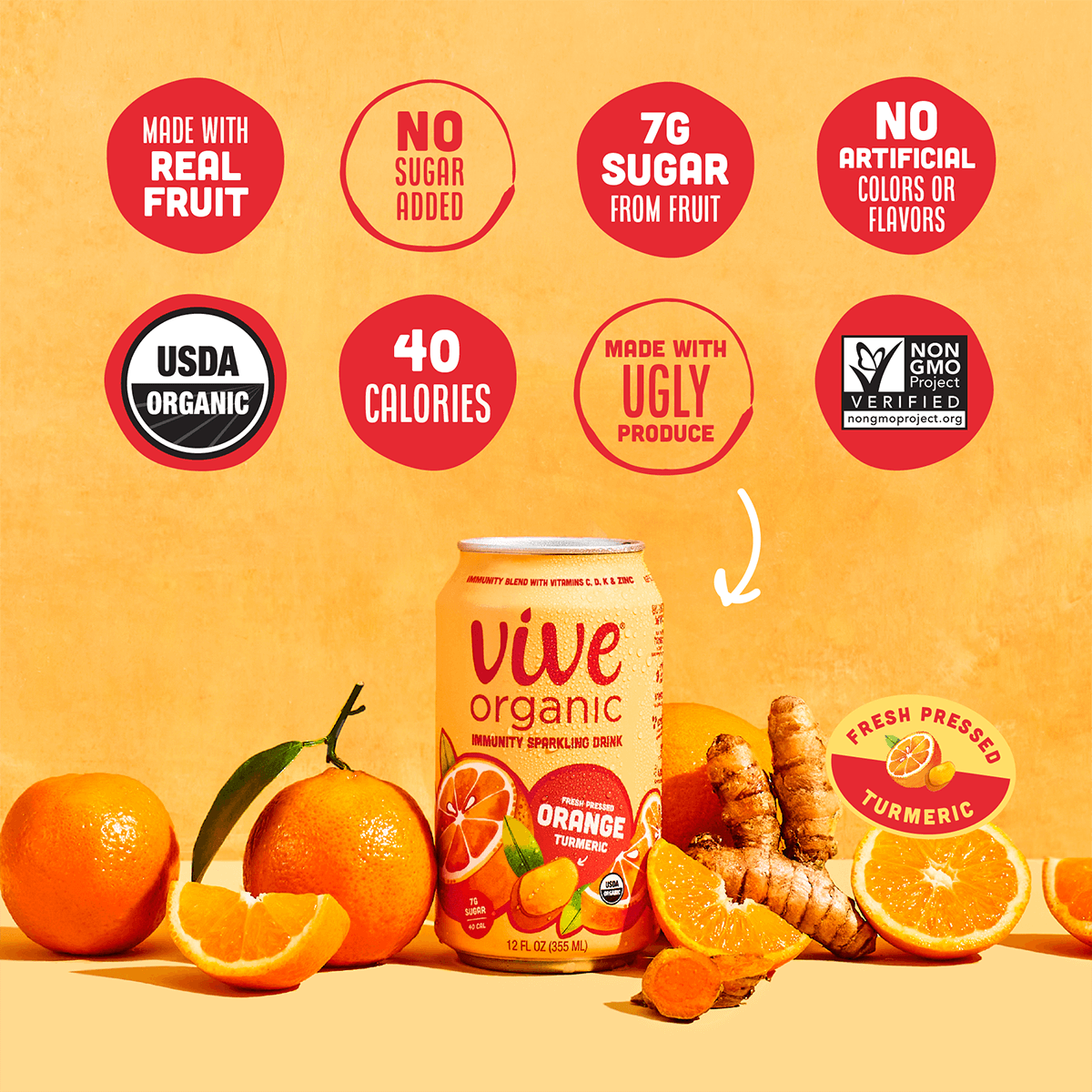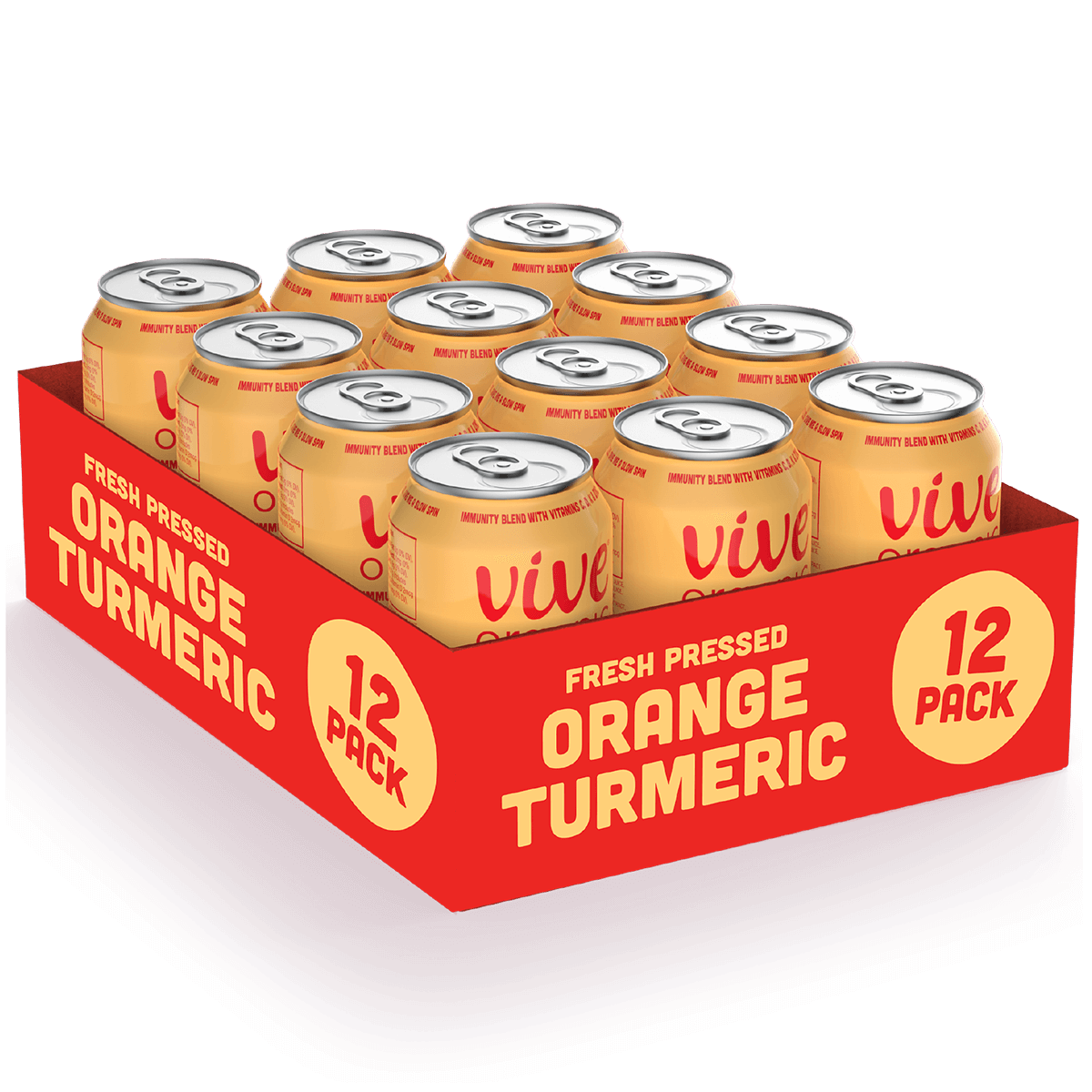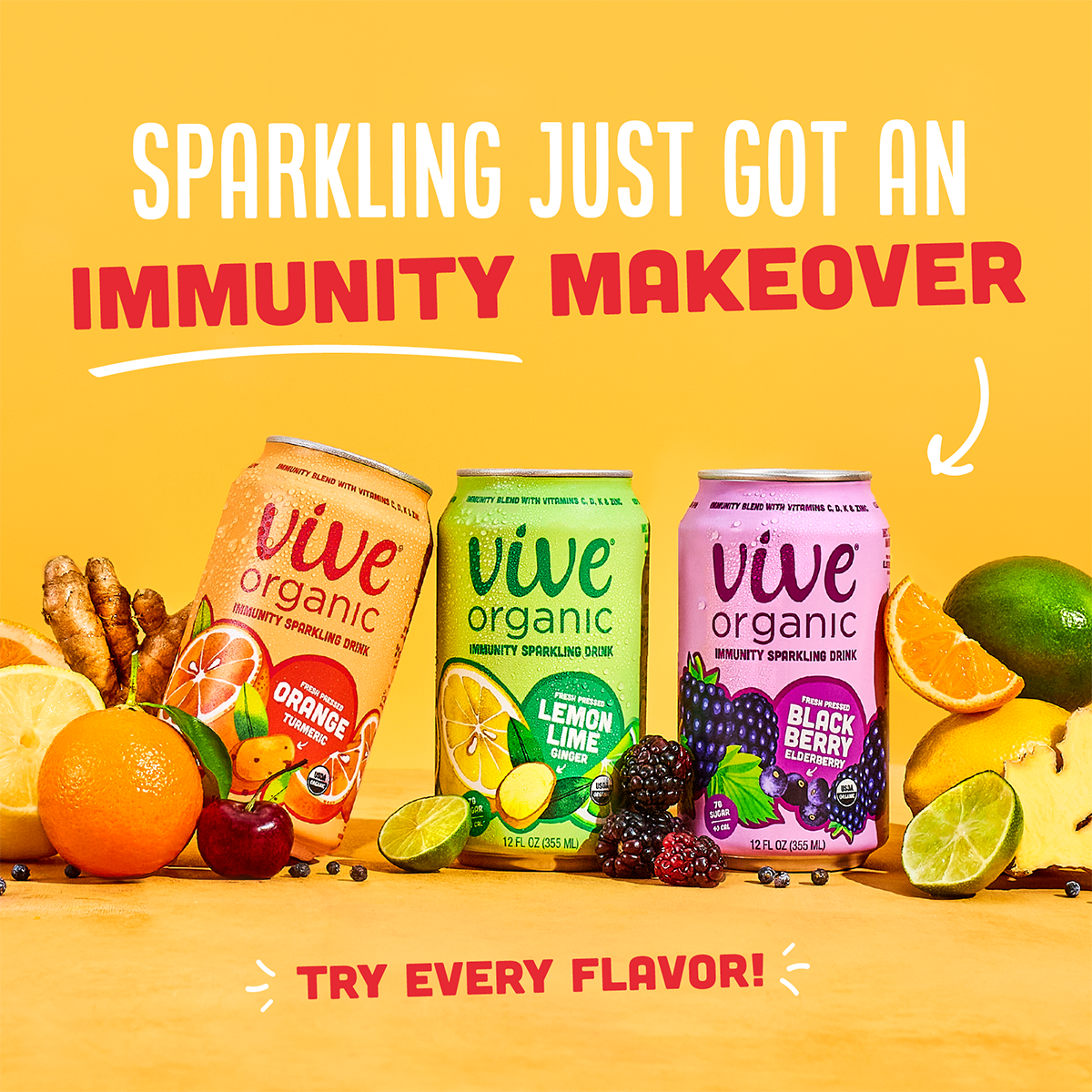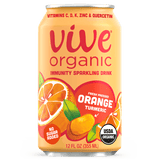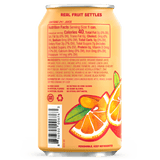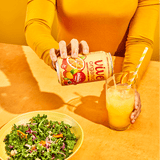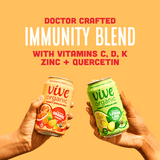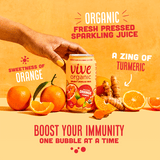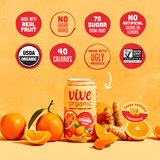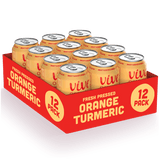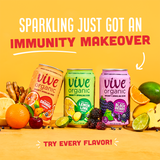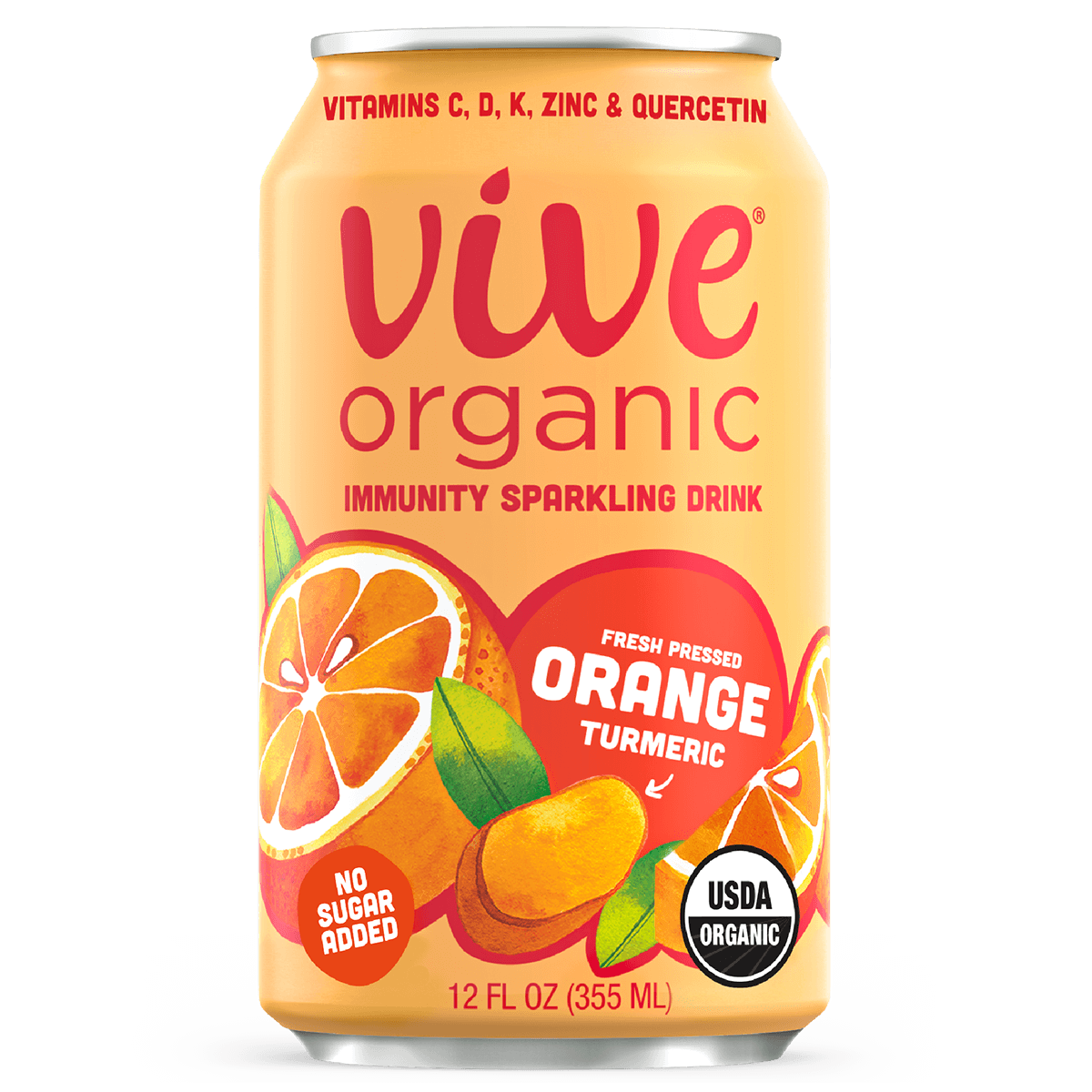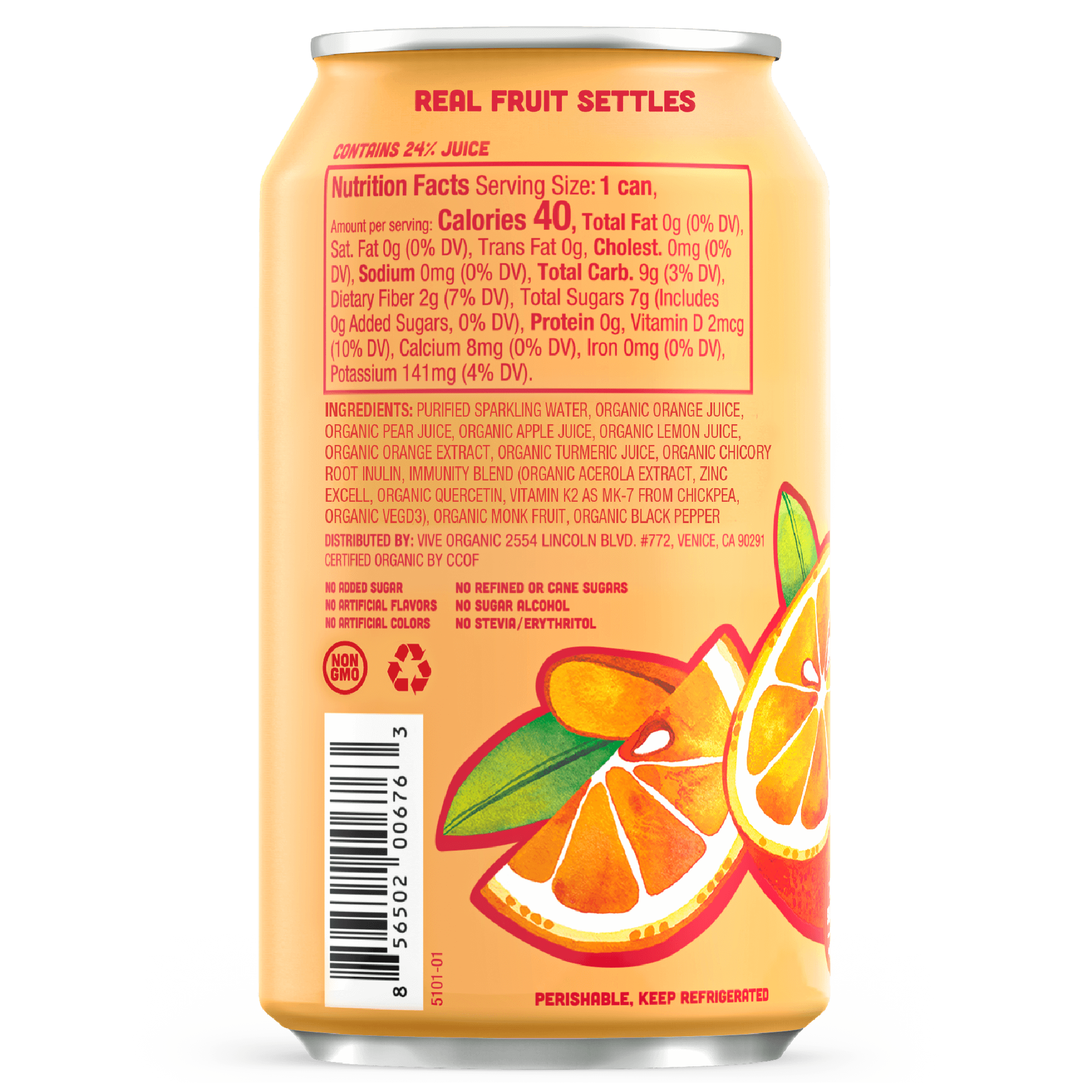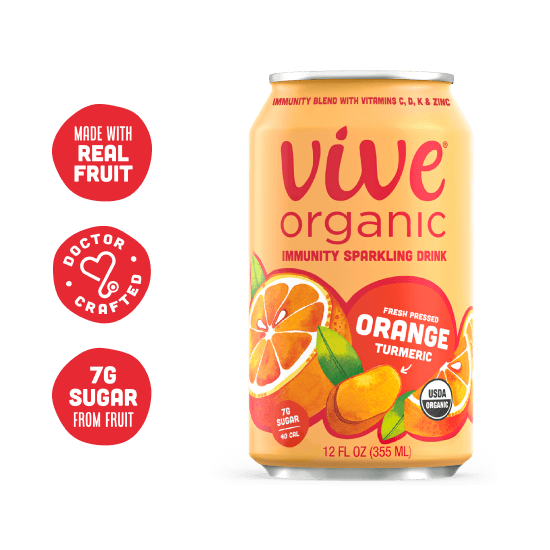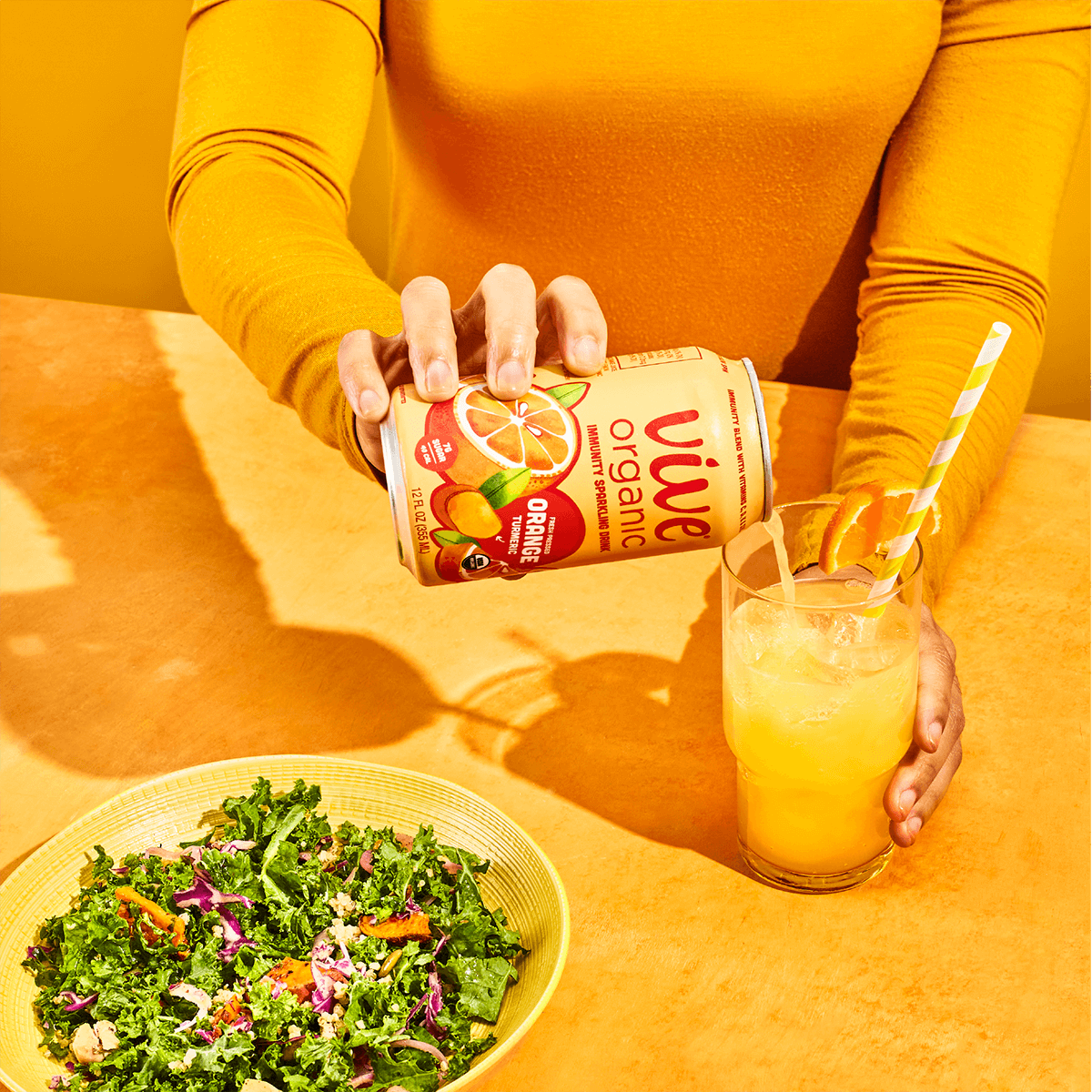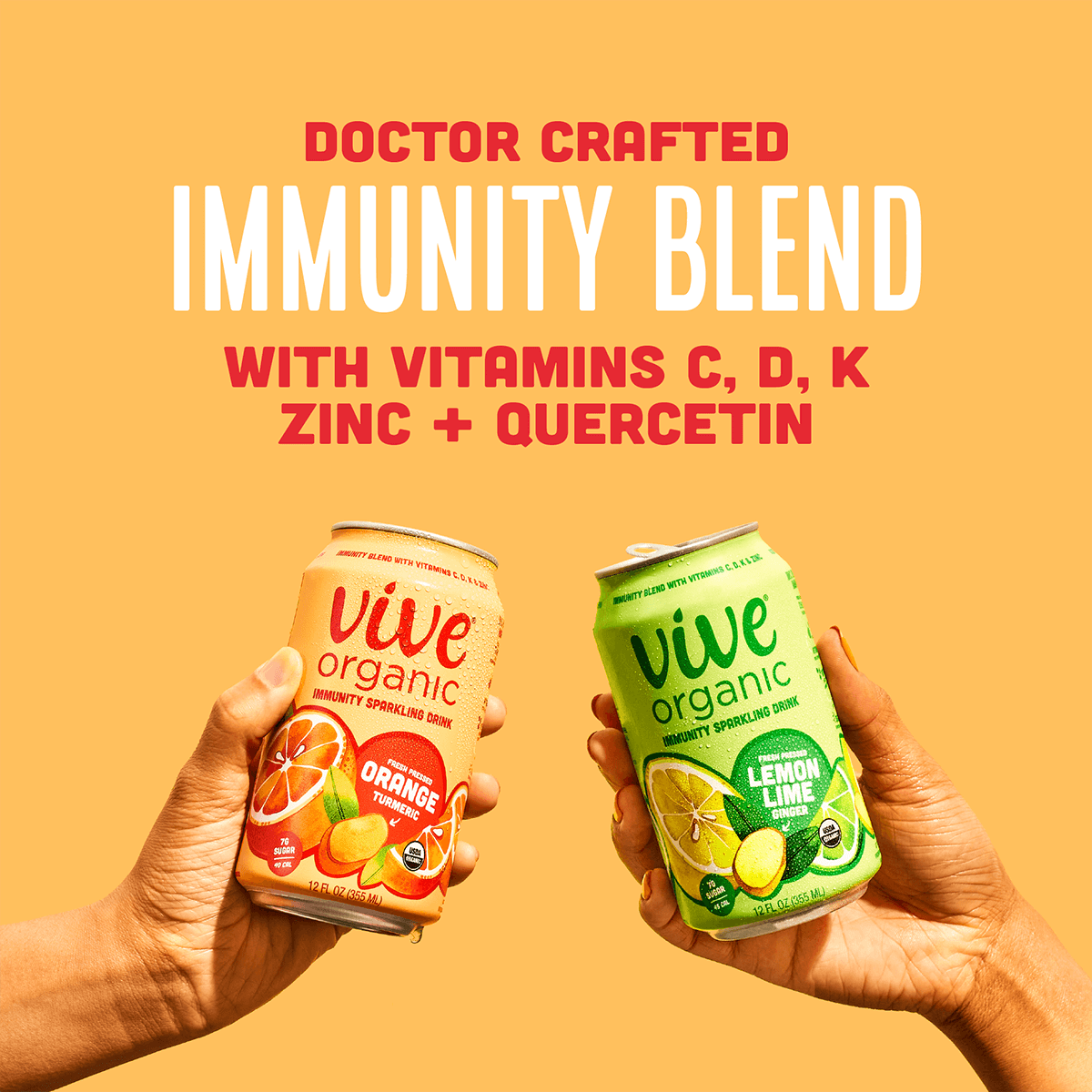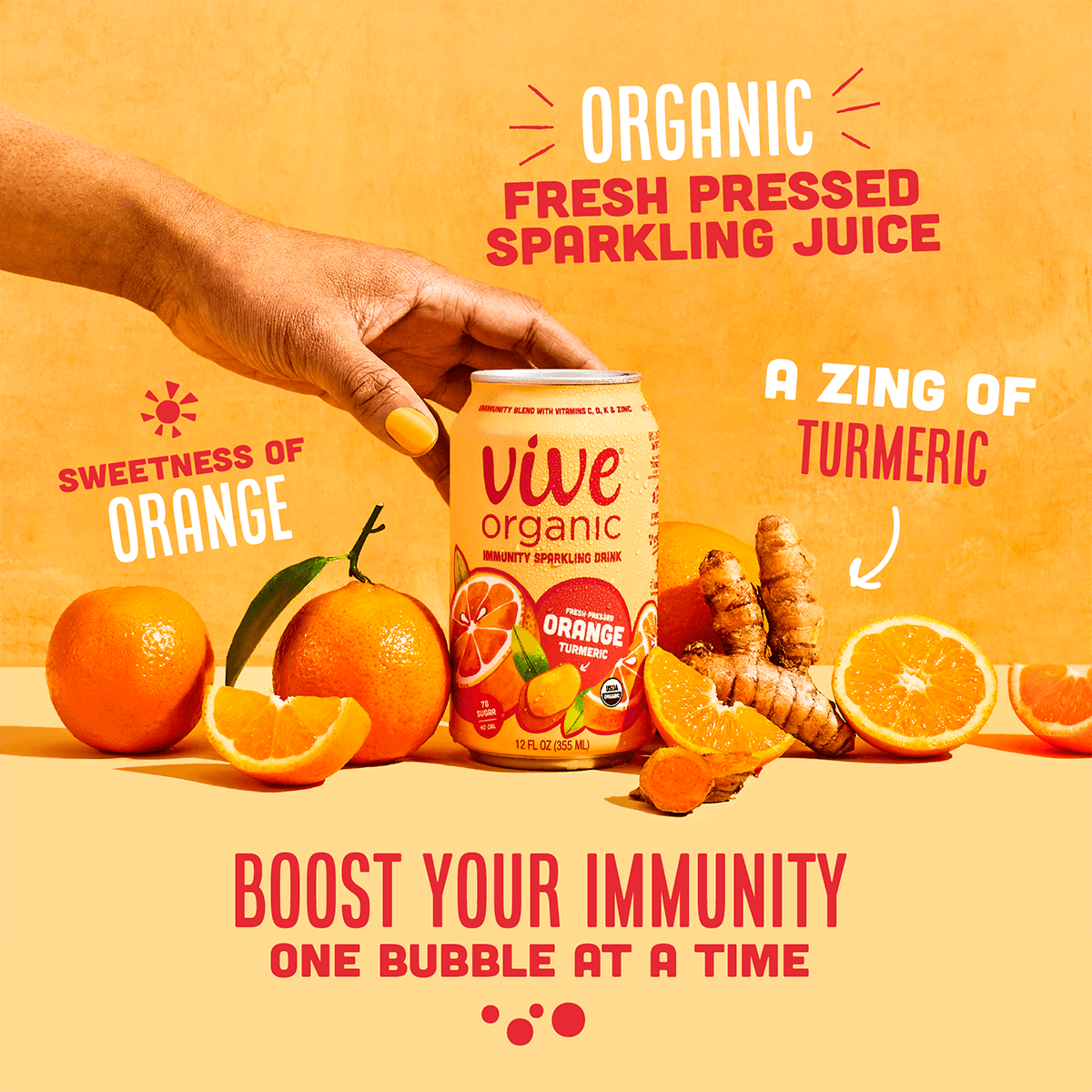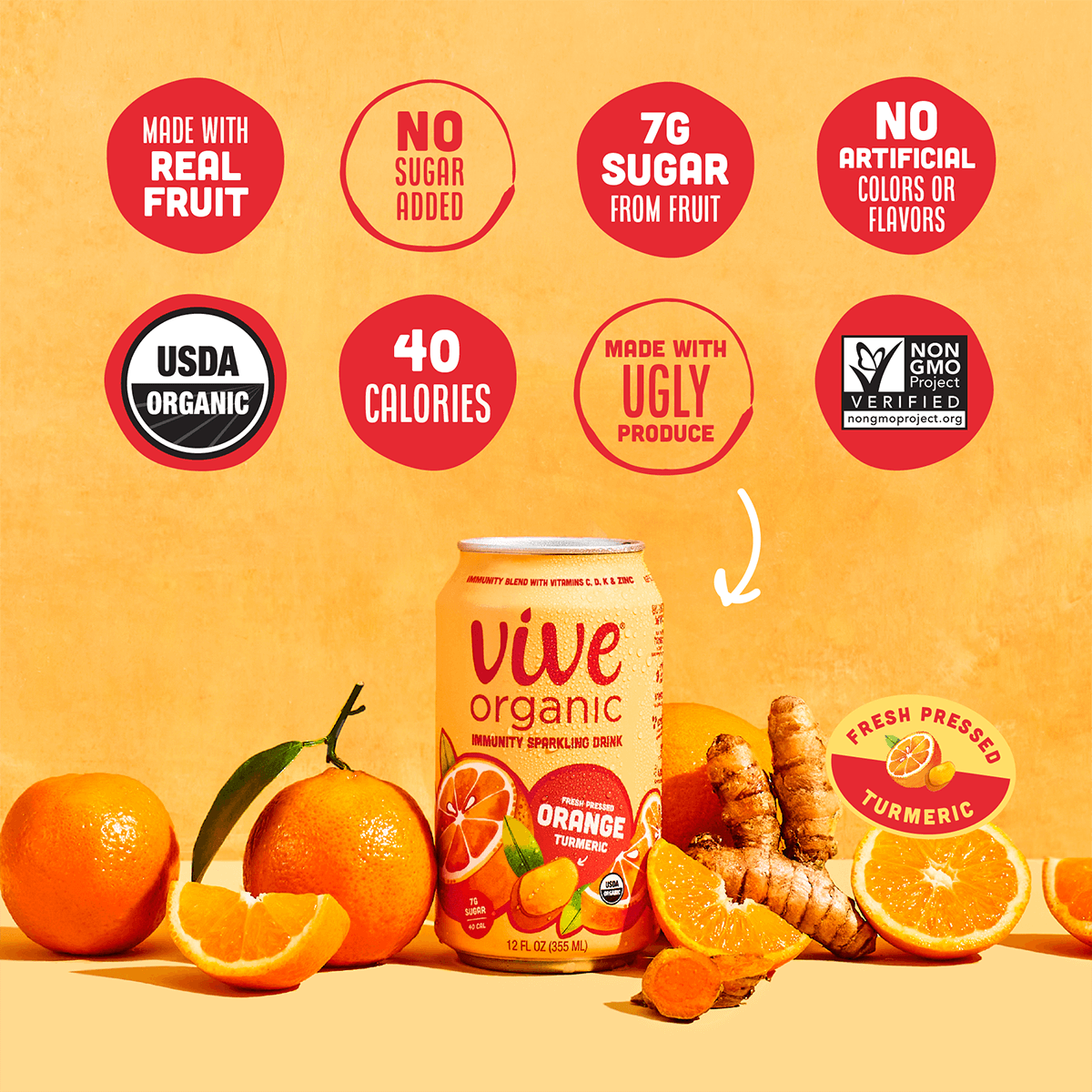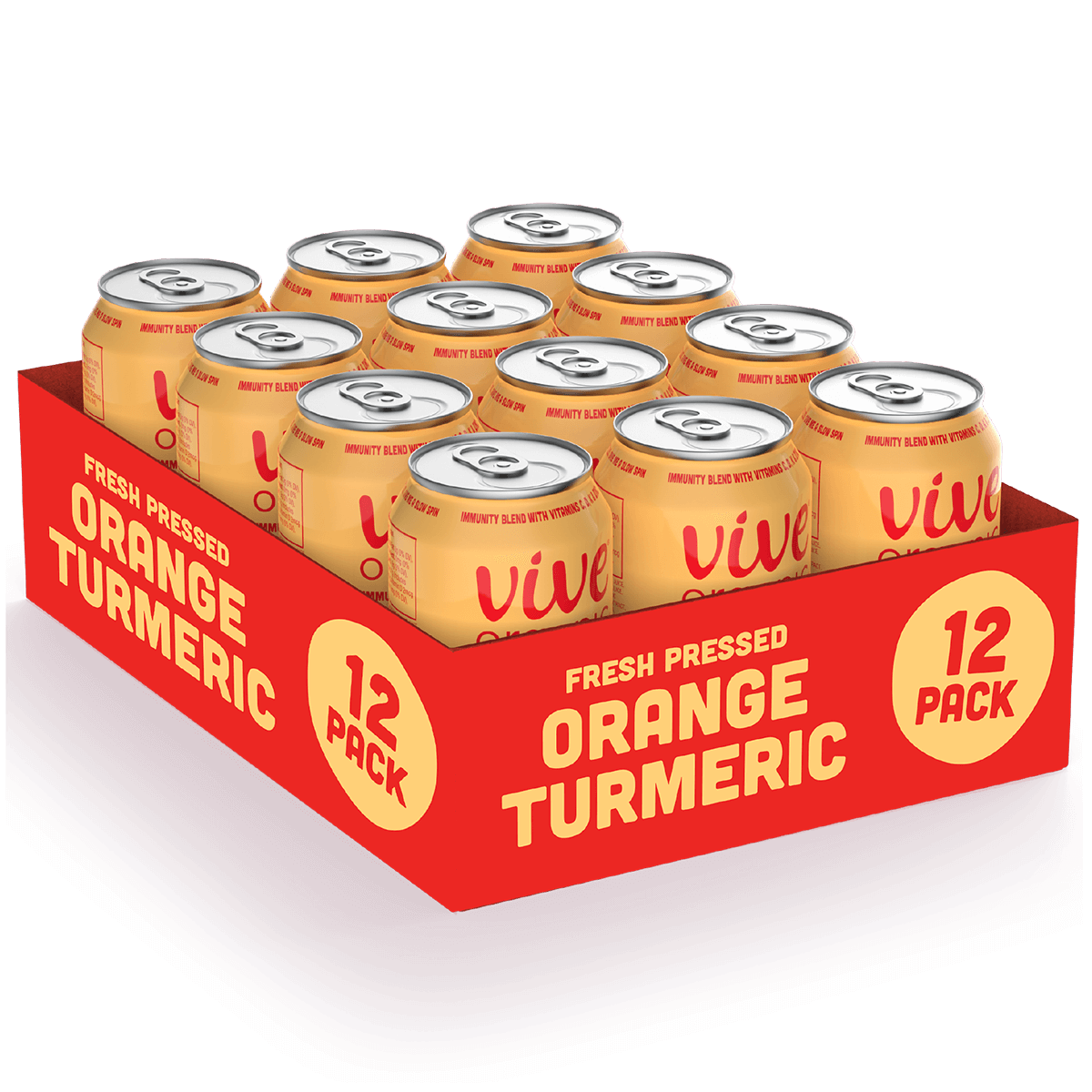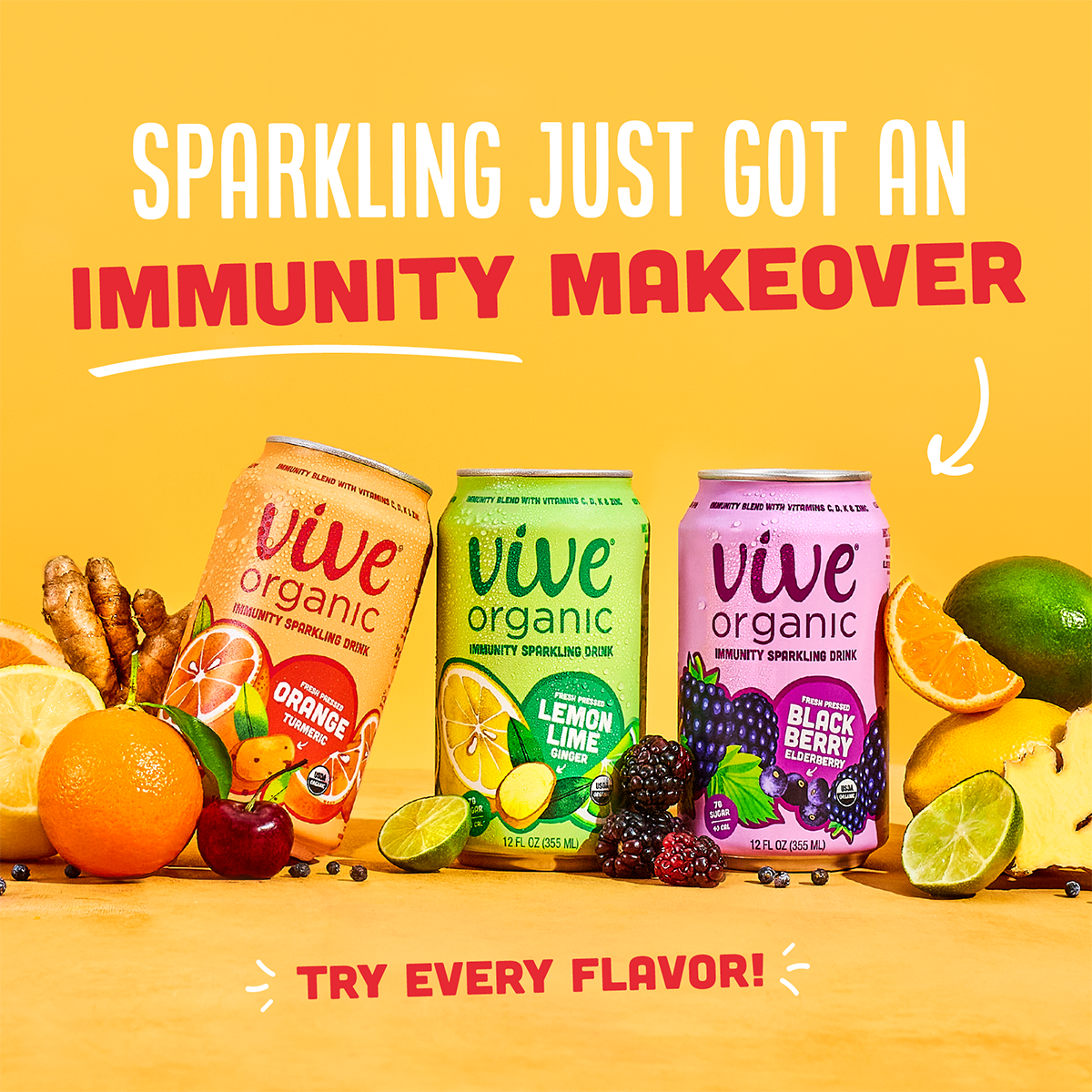 Orange Turmeric Sparkling Immunity Drink
12 Pack
Sale Price
$35.99
Regular Price
Save $-35.99
FRESH PRESSED FRUITS • VITAMIN BLEND • ORGANIC
Sparkling just got an immunity makeover. This Sparkling Immunity Drink is made with real, fresh-pressed fruits for the ultimate refreshing treat. We've worked with our team of doctors to craft an immunity boosting vitamin blend that supports your health, but tastes like an indulgence. And best of all, it's unexpectedly delicious. 
Contains 24% Juice
Nutrition Facts 1 Can
Amount per serving: Calories 40, Total Fat 0g (0% DV), Sat. Fat 0g (0% DV), Trans Fat 0g, Cholest. 0mg (0% DV), Sodium 0mg (0% DV), Total Carb. 9g (3% DV), Dietary Fiber 2g (7% DV), Total Sugars 8g (Includes 0g Added Sugars, 0% DV), Protein 0g, Vitamin D 2mcg (10% DV), Calcium 8mg (0% DV), Iron 0mg (0% DV), Potassium 141mg (4% DV)
Ingredients
Purified Sparkling Water, Organic Orange Juice, Organic Pear Juice, Organic Apple Juice, Organic Lemon Juice, Organic Orange Extract, Organic Turmeric Juice, Organic Chicory Root Inulin, Immunity Blend (Organic Acerola Extract, Zinc Excell, Organic Quercetin, Vitamin K2 as MK-7 from Chickpea, Organic VegD3), Organic Monk Fruit, Organic Black Pepper
Sparkling just
got an Immunity makeover!
It's unexpectedly delicious.
With every sip, you are taking a little step forward on your wellness journey. We hope these bubbles inspire you to make more good choices today—call a friend, take a hike, have a laugh, take care of yourself. YOU GOT THIS!
Doctor crafted vitamin blend.
These experts take science-backed research and formulate the perfect blends of organic superherbs, roots and fruits, so that Vive has the most potent, effective, immune boosting ingredients you can get.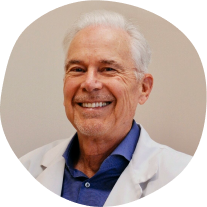 Dr. David Allen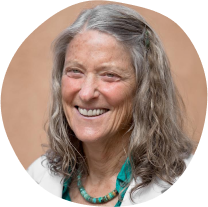 Dr. Erica Elliot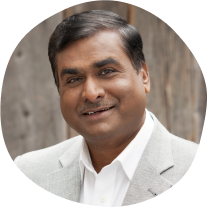 Dr. Suhas Kshirsagar
Get All The Answers
The doctor crafted vitamin blend includes Vitamin C, Vitamin D, Vitamin K, Vegan Zinc and Quercetin.
The Vive Organic Sparkling Lemon Lime Ginger Immunity Drink tastes like a lighter, fresher, lemon lime and ginger soda. A lot of people say it tastes like ginger ale! We craft it with fresh-pressed lemons, limes, then add a splash of apple juice, pear juice, chicory root and monk fruit as 100% natural sweeteners, and then a zip of refreshing ginger.
There is no added sugar or artifical sweeteners. All of our sweetness is from fruits and roots like chicory root and monk fruit.
TRY EVERY FLAVOR AND FUNCTION