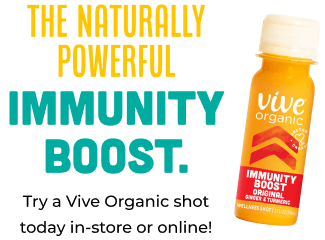 What a difference a boost makes
Read the Reviews

"Vive is part of my every day routine. The zing wakes me up and I am charged for the day. I buy 3 cases every four weeks and I am fully stocked."
- Marisa A.

"I want the best for my on the go family. So I keep Vive shots in the fridge. I buy 3 cases every 2 weeks for my family of six."
- Kerry S.

"Life is about feeling vibrant. Vive shots keep me dialed in. I buy two cases every four weeks to keep my energy on point."
- Jenny R.
Find Us At A Store Near You