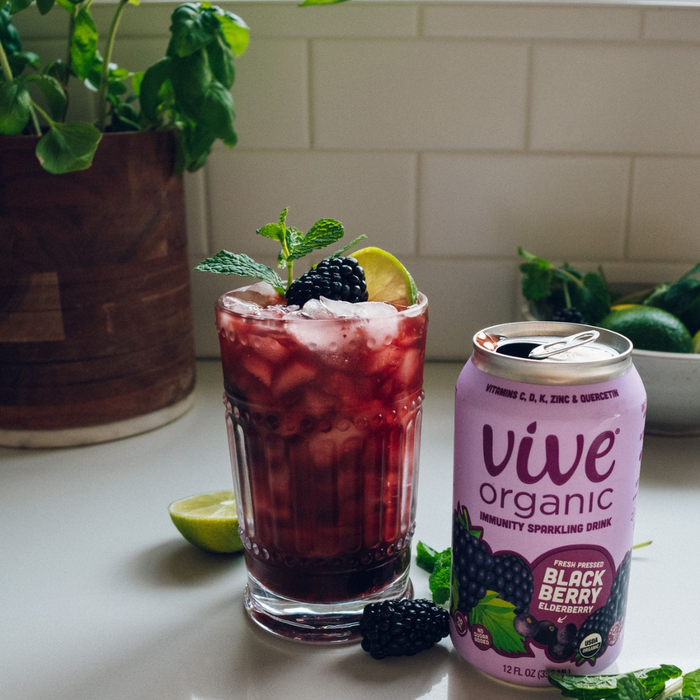 BLACKBERRY MOCKTAIL MOJITO
Servings: 1
Ingredients
1 Vive Organic Blackberry Elderberry Immunity Sparkling Drink
4 fresh blackberries
5-6 fresh mint leaves
1 oz. lime juice
1 teaspoon honey or agave nectar
Garnishes: slices of lime, mint leaves, blackberries
Directions
In a tall glass, add the blackberries, mint, lime juice, and honey/agave.
Use a muddler or flat wooden spoon to muddle the ingredients together. You can do this by gently mashing down 3-5 times to crush the berries and release the flavor from the mint.
Fill the glass with crushed ice and then top it off with the Blackberry Elderberry Immunity Sparkling Drink. Garnish with slices of lime, mint leaves, and blackberries. Enjoy!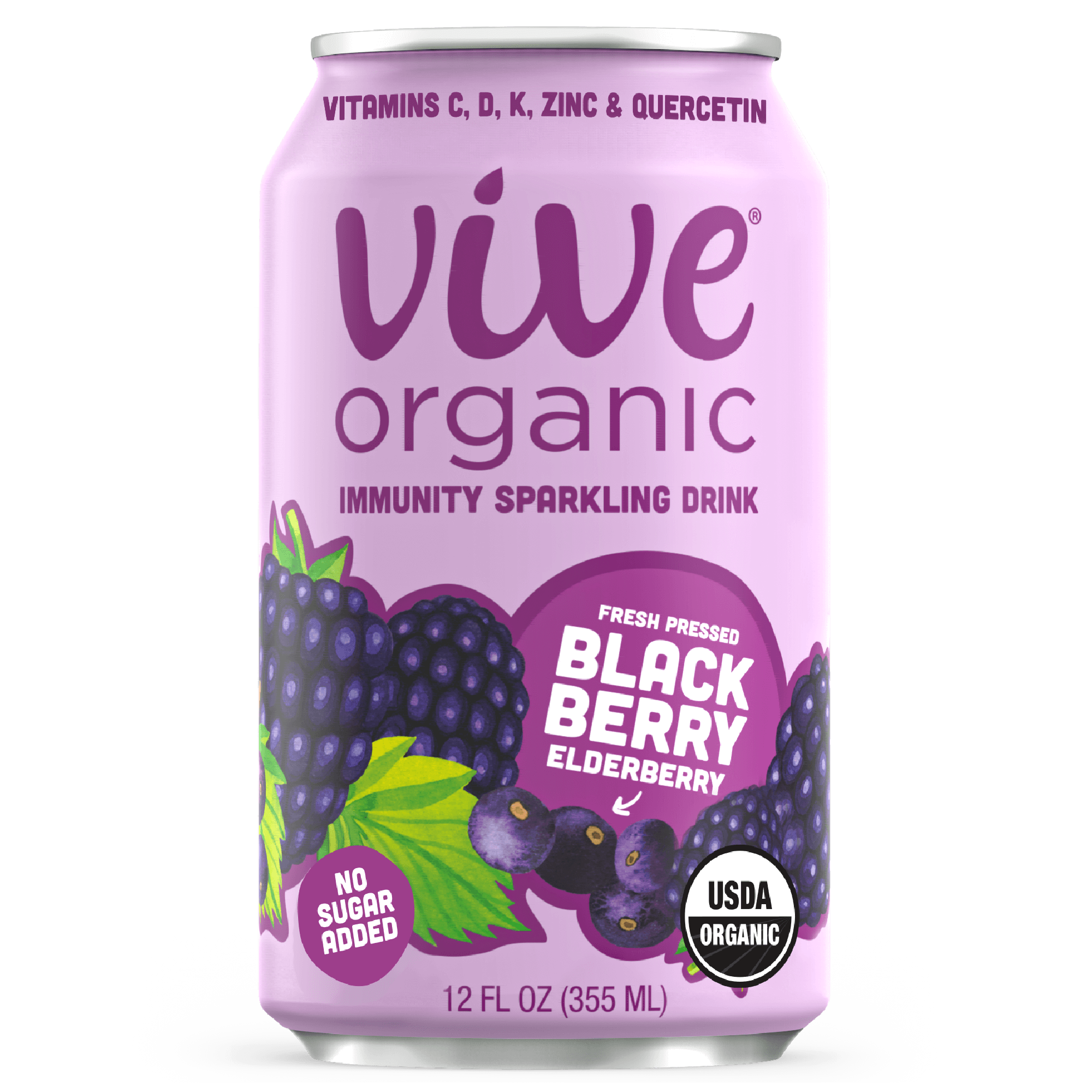 Blackberry Elderberry Sparkling Immunity Drink
12 Pack