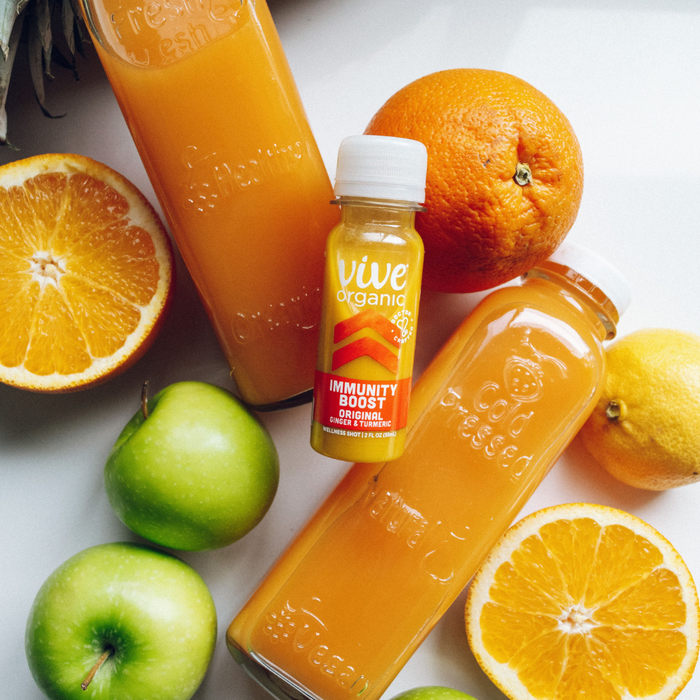 BLENDER IMMUNITY BOOST JUICE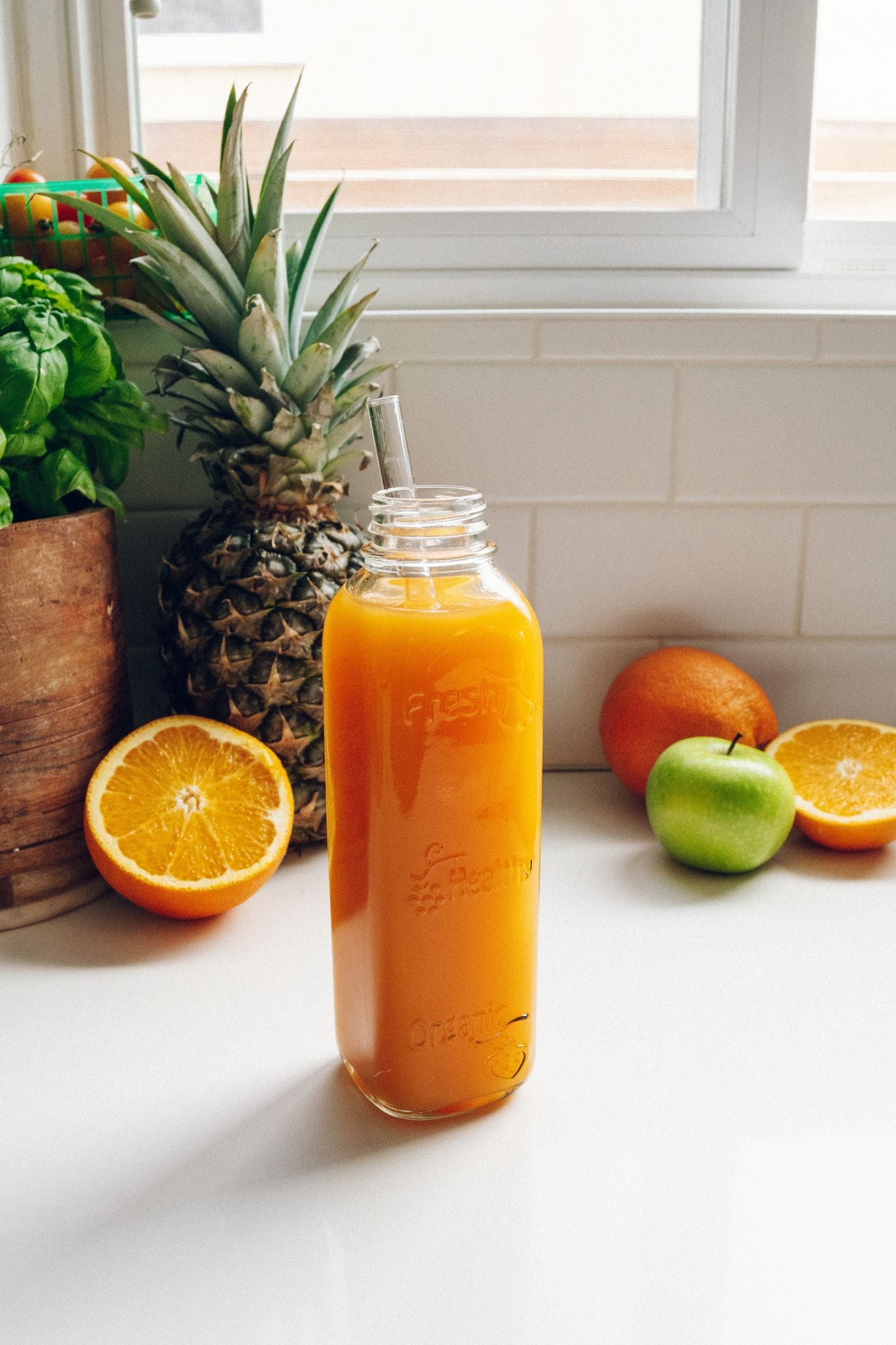 Servings: 2
Ingredients
1-2 Vive Organic Immunity Boost Original shots
4 carrots
2 green apples, core removed
2 oranges, peels removed
1 lemon, peel removed
1 1⁄2 cups filtered water
Directions
Thoroughly wash and prepare all produce.
When ready, add all ingredients to a blender and blend until very well combined.
Pour the juice through a nut milk bag or mesh strainer and into a large bowl.
Squeeze out as much juice as possible and discard the leftover pulp.
Transfer the juice to a drinking glass and enjoy!
IMMUNITY BOOST™ ORIGINAL - 6 Pack
6 pack