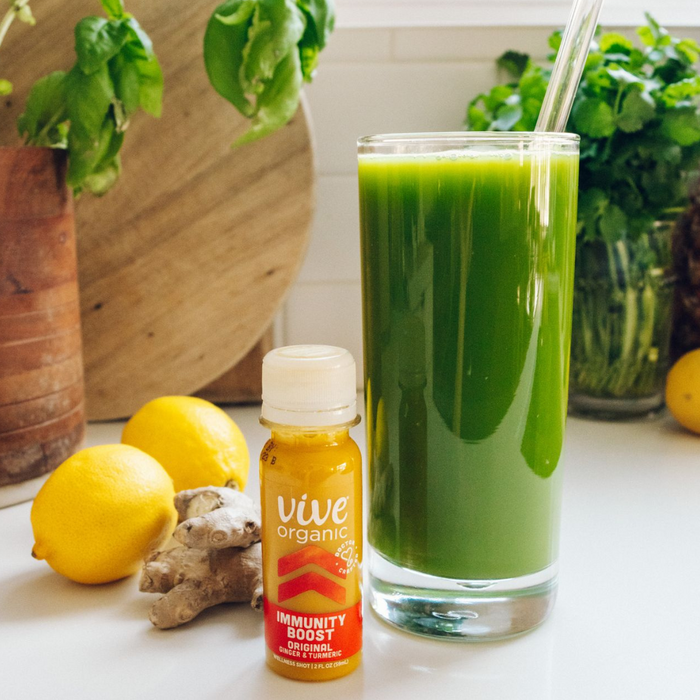 BLENDER GREEN JUICE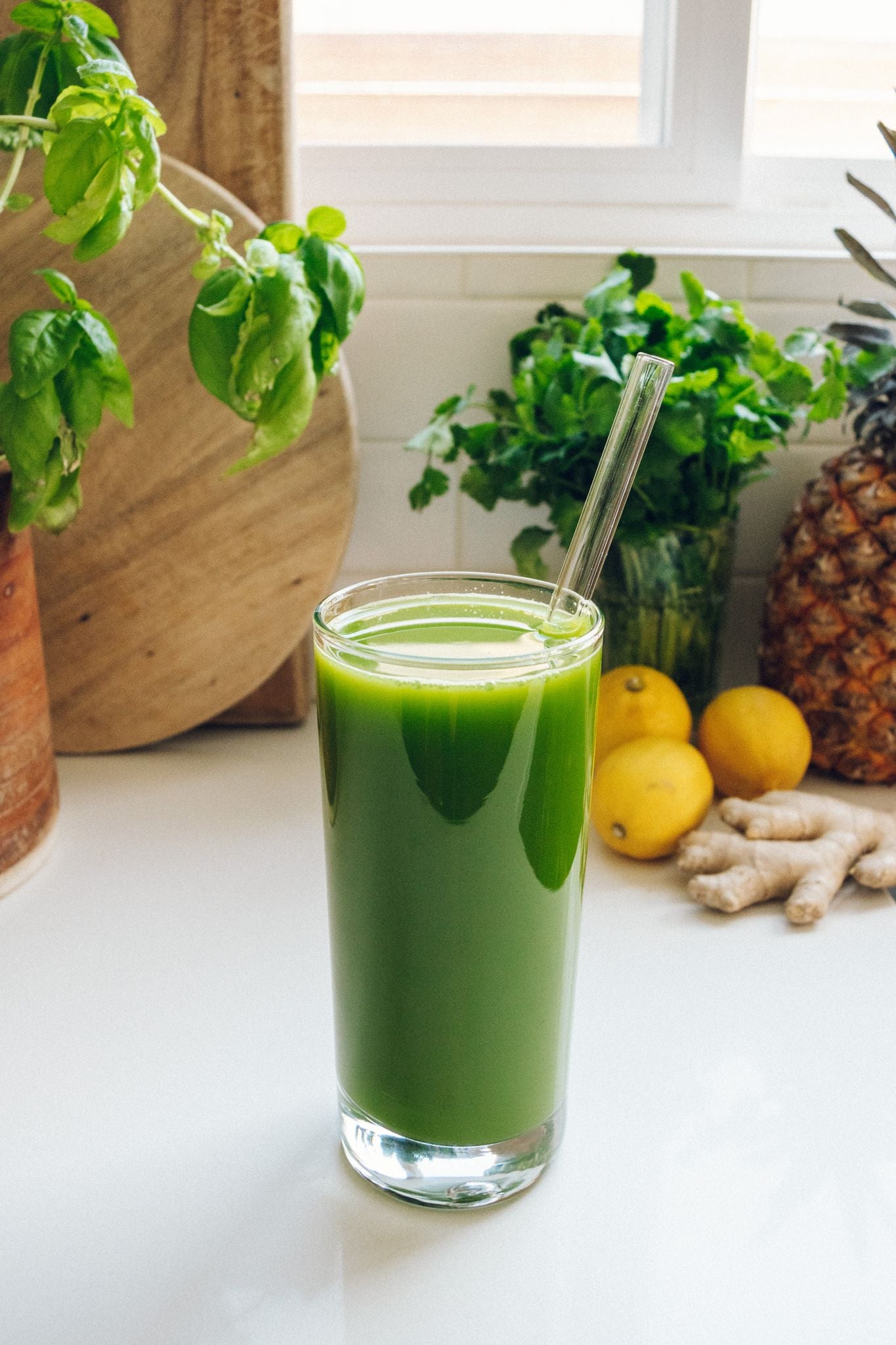 Ingredients
1 Vive Organic Immunity Boost Original shot
4 celery stalks
½ of one large cucumber
1 green apple, core removed
1 lemon, peel removed
1 small bunch of celery
1 large handful of spinach leaves
1 cup water
Directions
Thoroughly wash and prepare all produce.
When ready, add all ingredients to a blender and blend until smooth.
Pour the juice through a nut milk bag or mesh strainer and into a large bowl. Squeeze out as much juice as possible and discard the leftover pulp (or use it as fertilizer).
Transfer the juice to a drinking glass and enjoy!
IMMUNITY BOOST™ ORIGINAL
12 pack