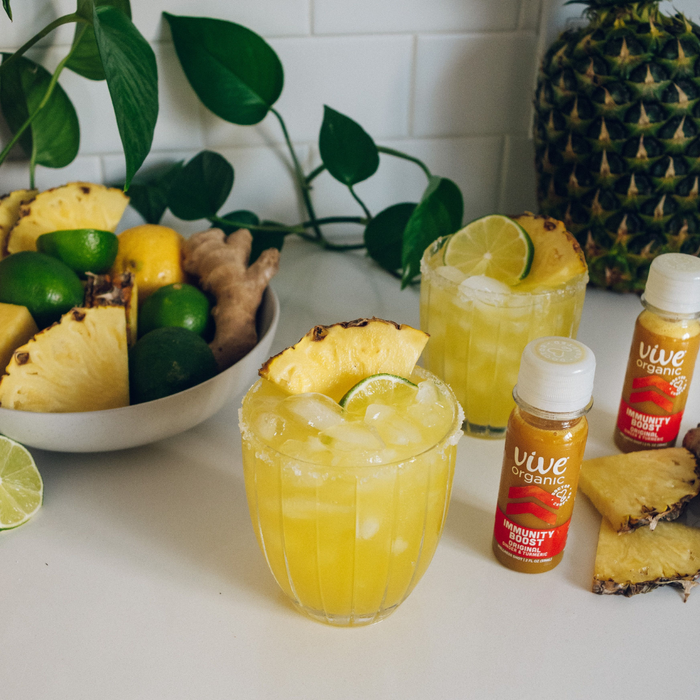 Pineapple Ginger Margarita Mocktail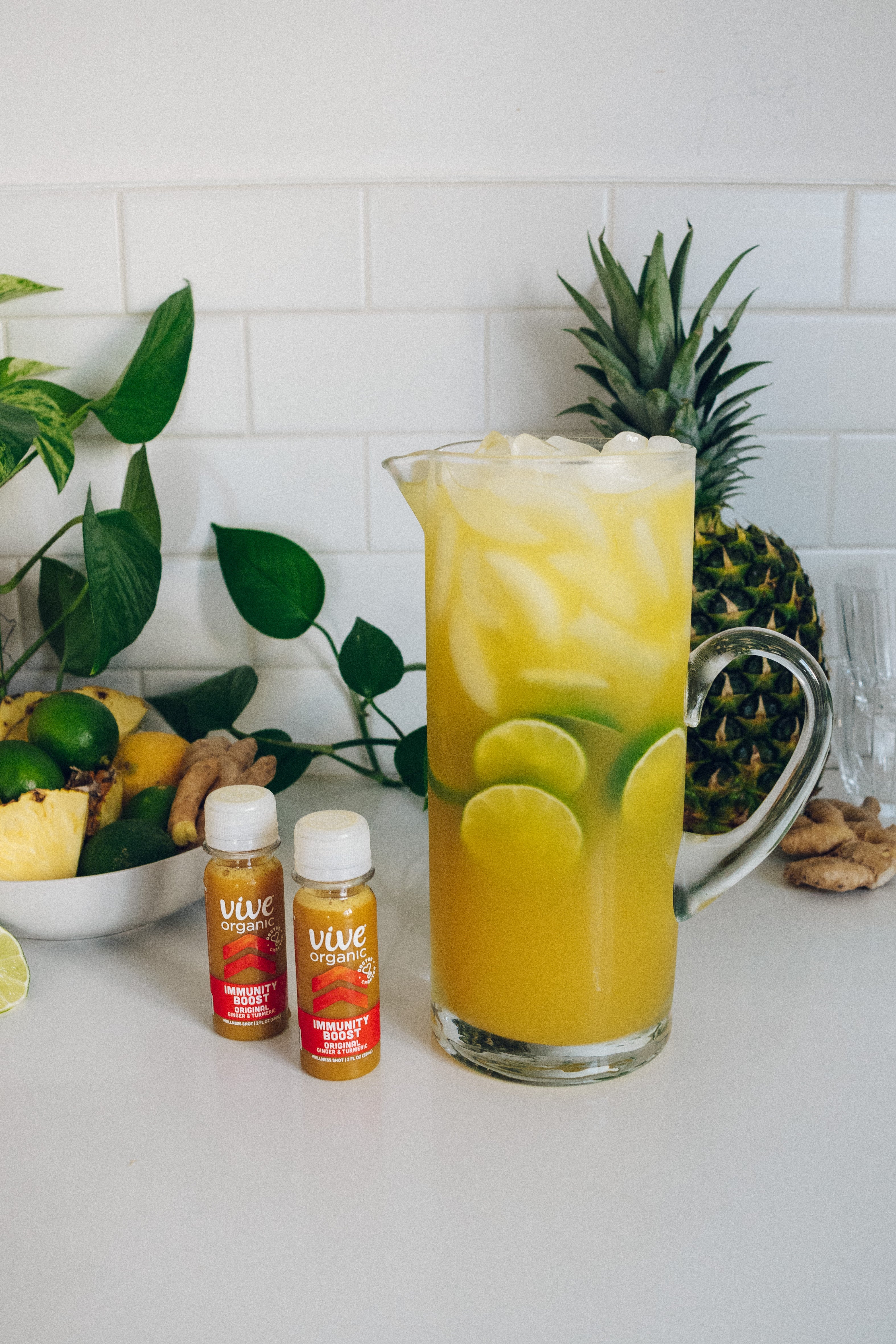 Servings: 4
Ingredients
1-2 Vive Organic Immunity Boost Original shots
2 cups organic limeade
3/4 cup organic pineapple juice
6 ounces sparkling water, to top
Fresh limes, to garnish
Directions
Fill up a large pitcher halfway with ice. Add in the limeade, pineapple juice, and Vive shots (start with one shot, taste test, and add another if you want it more ginger-y).
Next, add in a handful of sliced limes and give the pitcher a quick stir.
Top the rest of the pitcher off with sparkling water. Give it another gentle stir.
Salt the rim of some margarita glasses by running a lime wedge around the rim and then dipping each glass in salt.
Fill the salted glass with crushed ice and pour in the pineapple ginger margarita.
Garnish with slices of lime and/or pineapple wedges. Cheers!
IMMUNITY BOOST™ ORIGINAL
12 pack