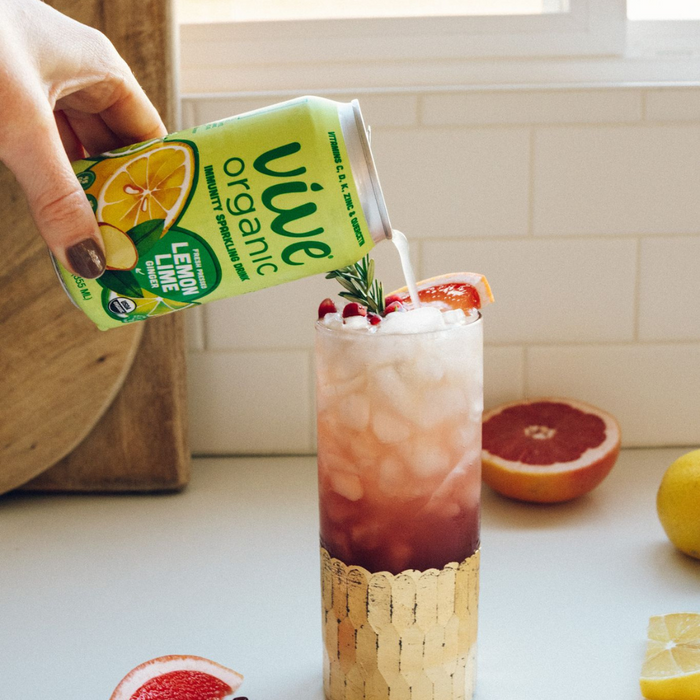 HOLIDAY POMEGRANATE PALOMA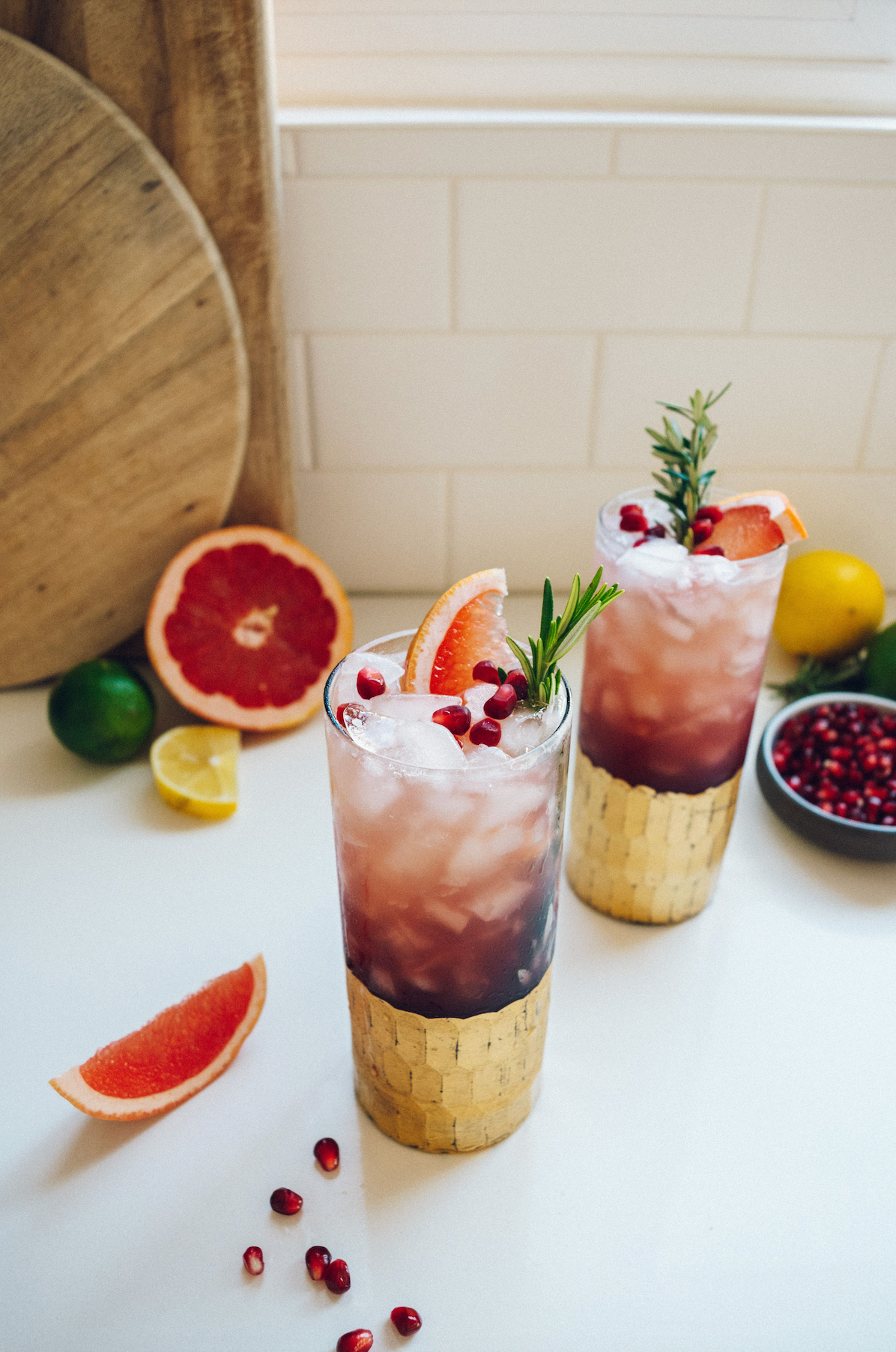 Servings: 2
Ingredients
1 Vive Organic Lemon Lime Ginger Sparkling Immunity Drink
4 oz. pomegranate juice
4 oz. grapefruit juice
3 oz. blanco tequila
1-2 tablespoons honey or agave nectar
Garnishes: fresh rosemary, grapefruit slices, pomegranate seeds
Directions
Add the pomegranate juice, grapefruit juice, tequila, and honey/agave to a cocktail shaker with ice. Shake vigorously until well combined.
Divide the contents into two tall glasses over ice. Fill the remaining glass with Vive's Lemon Lime Ginger Sparkling Immunity Drink.
Garnish with fresh rosemary, grapefruit slices, and pomegranate seeds. Enjoy!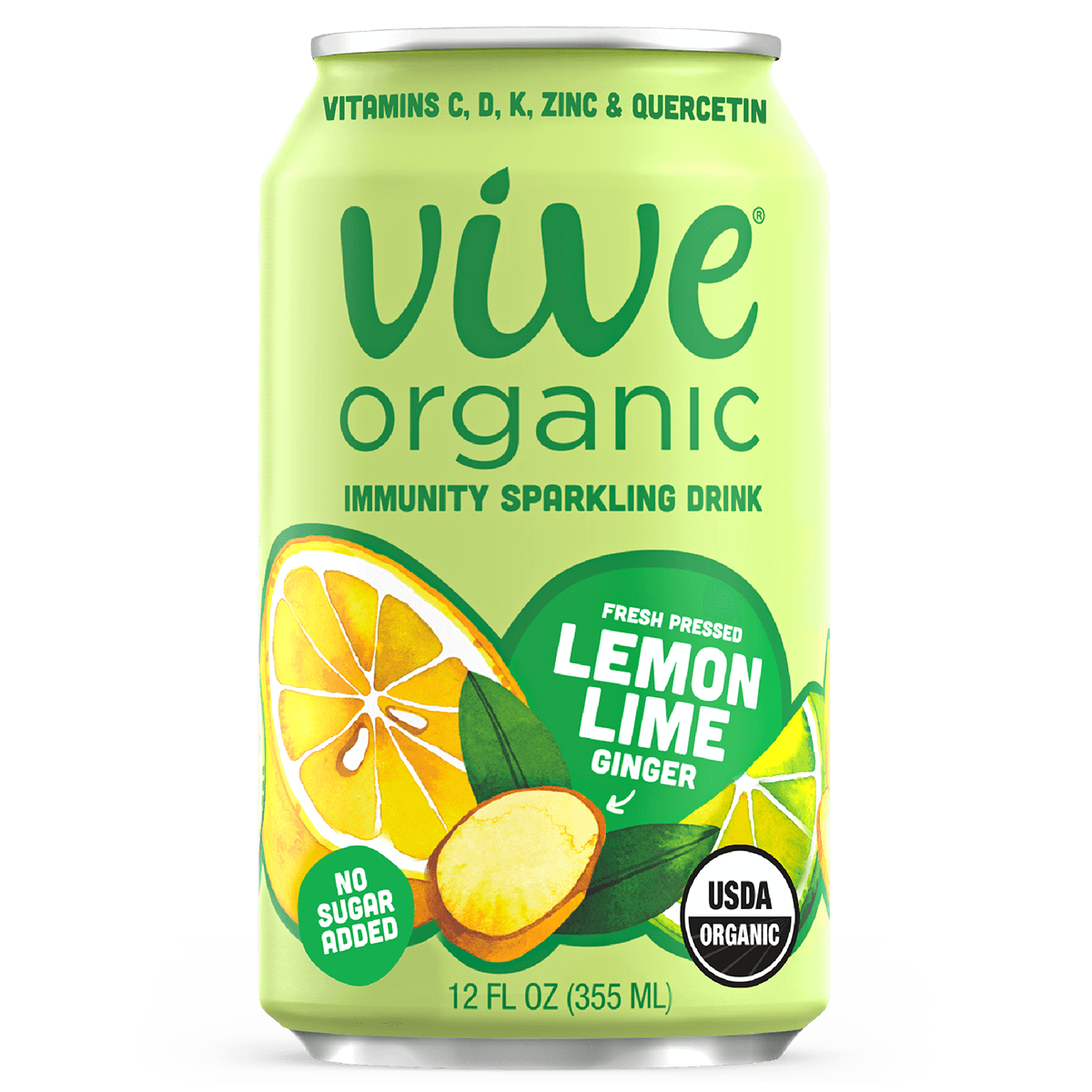 Lemon Lime Ginger Sparkling Immunity Drink
12 Pack