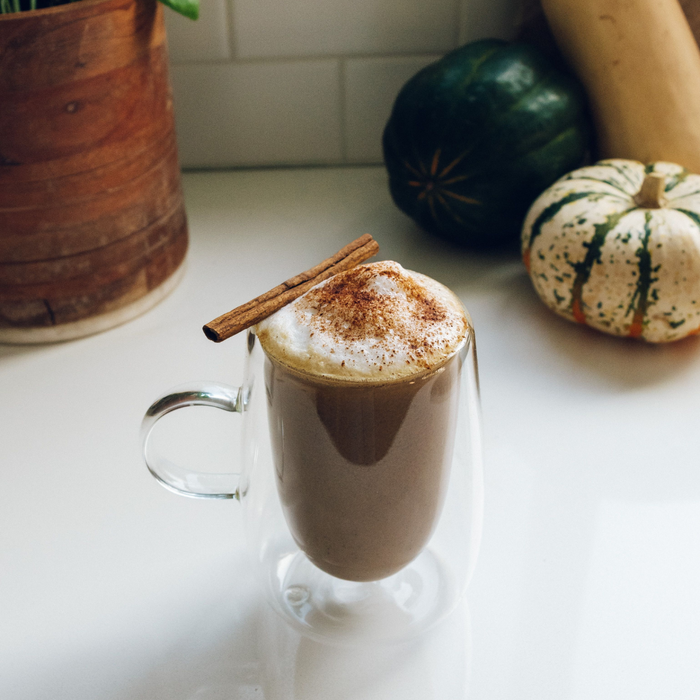 Pumpkin Spice Latte Recipe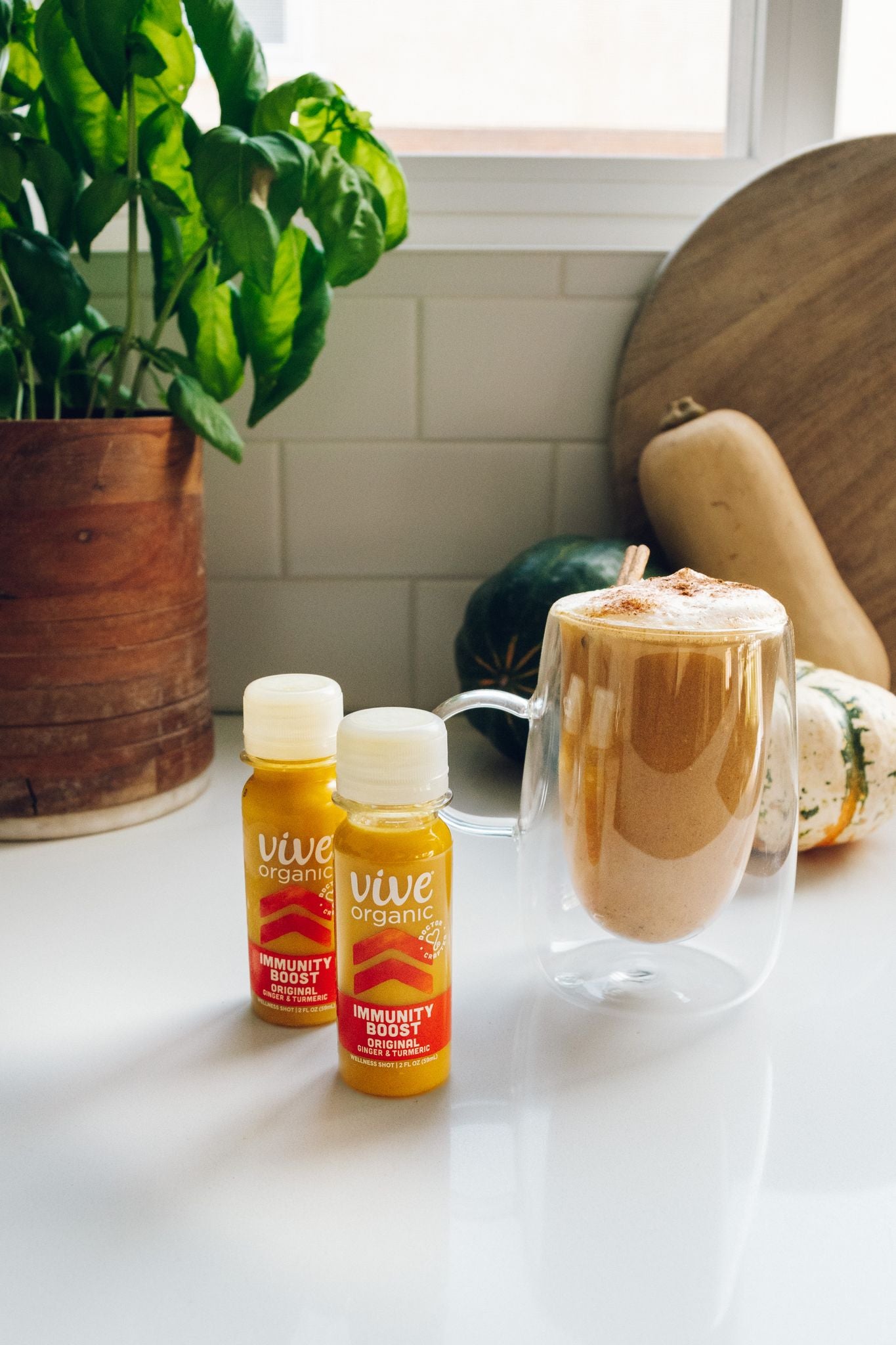 Ingredients
1/2 Vive Organic Immunity Boost Original shot
3/4 cup milk of choice, steamed
2 tablespoons pumpkin puree
1 or 2 tablespoons maple syrup
1 teaspoon vanilla extract
1/2 teaspoon ground cinnamon
1/4 teaspoon ground nutmeg
1 shot espresso
Directions
In a glass jar or mug, add the pumpkin puree, maple syrup, vanilla extract, cinnamon, nutmeg, and Vive IBO. Whisk together until well combined.
Add in the steamed milk and give it another quick whisk.
Pour into your favorite mug, add an espresso shot and stir it together.
For extra deliciousness, top with cream and a pinch of cinnamon. Enjoy!
IMMUNITY BOOST™ ORIGINAL
12 pack